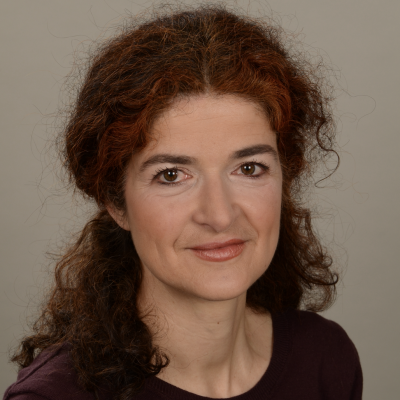 Irène Zingg
University of Teacher Education Berne (PHBern), Switzerland
About
Irène Zingg is co-director of the Bilingual Studies programme at the Institute of Primary Education at the University of Teacher Education Bern, Switzerland. After training as a teacher and years in professional practice, she studied social anthropology, contemporary history and linguistics. She researches and teaches in the fields of migration and education, bilingualism and multilingualism, and language policies.
Sessions
Paper Presentation
Translanguaging in Bilingual Teacher Education in Switzerland more
Sat, Dec 4, 16:30-17:00 Asia/Taipei
In the last two decades, bilingual programmes have received growing attention, even in officially quadrilingual Switzerland. In fact, bilingual public schools have been opened in bilingual border regions in particular, not least to establish peace between the language regions and to improve mutual cultural understanding. Since the autumn semester 2018, two universities of teacher education - the Bern University of Teacher Education (PHBern) and the French University of Teacher Education of the cantons of Bern, Jura and Neuchâtel (HEP-BEJUNE) - have opened a bilingual study programme. During the three-year training period for primary school teachers, which is based on the principle of reciprocal immersion. The students come from both German-speaking and French-speaking regions in Switzerland, or have grown up bilingually. The intensive exchange among the students enables them to deepen their language skills and acquire intercultural competences. In the process, they not only learn about the concept of translanguaging, but live it themselves right away. The bilingual degree programme strengthens mobility among the language regions and enables internships at German-speaking, French-speaking and bilingual schools in Switzerland. Students benefit from the privileged locations of the two universities of teacher education and from studying in the two most important national languages. In the history of Swiss teacher training, this is the first time that two universities of teacher education - one German-speaking and one French-speaking - have jointly offered a bilingual course for training primary school teachers. At the end of the training period, students can teach according to both curricula. Those who obtain the Bachelor of Arts in Primary Education in the "bilingual (German/French)" programme have a great many job opportunities, especially teaching in bilingual schools. In the presentation, bilingual students will discuss their experience in this innovative training programme for teachers, which is still unique in Switzerland.