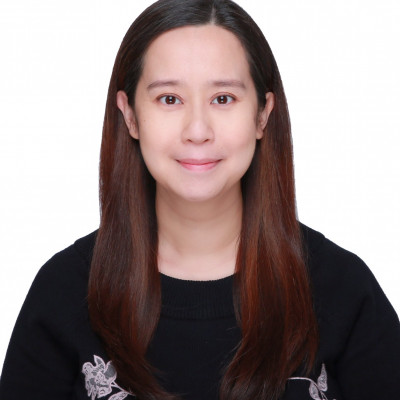 Ju Yin Yang
Kainan University
About
Ju Yin Yang is currently an assistant professor at Kainan University, Taoyuan, Taiwan. She was the previous Vice Dean of the Office of International Cross Straits Affairs. Dr. Yang graduated with a doctoral degree in TESOL filed, also serving at San Diego Miramar College, U.S.A. for two years. She has both embraced teaching undergraduate and postgraduate students and research. Dr. Yang's research has embraced Curriculum Design, TESL/TEFL: Theories and Methods, Testing & Assessment, Business English, Tourism English, with a special emphasis on bilingual education.
Sessions
Paper Presentation
A Case Study on Native English-speaking Teachers Perspective toward Conducting CLIL in New Taipei City Elementary Schools more
Sat, Dec 4, 15:30-16:00 Asia/Taipei
This paper is to understand native English-speaking teachers' perspective toward conducting the Content and Language Integrated Learning (CLIL) into the real classroom in Taiwan public elementary schools. As we know, the Taiwan government policy aims to develop Taiwan into a bilingual Nation by 2030. The two major objectives are 'elevating national competitiveness' and ' cultivating people's English proficiency'. Hence, to help Taiwan to become a bilingual country (National Development Council, 2021), bilingual education has become increasingly popular in elementary levels. The literatures represented that CLIL instruction has viewed as an approach to promote students language competence and subject knowledge. Many schools tries to enhance students' bilingual competence, so they have involved part of subjects or contents to teach in English, such as math, music history and science. English proficiency is believed to become a key factor to develop overall knowledge learning. In order to teach like North American style or so called Native like, the recruiting of native English-speaking speakers from other countries to teach in Taiwan has been used by policy makers as a strategy to improve their CLIL teaching abilities. The levels of local teachers' English competence are perceived as a barrier to conduct CLIL well enough in class. However, to invite native English-speaking teachers has become the critical issues. What's the native English-speaking teacher attitude toward implement CLIL in class? how they cooperative with local teachers? And how they deal with discrepancies between knowledge and linguistic skills while teaching in class. Data were collected from various sources, online Individual semi-structured interview, classroom observations and document review. Six native English-speaking teachers are from the United States, United Kingdom, Australia, and Canada. The findings indicated that native English-speaking teachers should been repositioned clearly once they are teaching in Taiwan. They obtain the similar concerns with local teachers regardless of three aspects; the level of students' English competence, the intention of using CLIL in class, and the cultural issues of working with local teachers. Native teachers finally argues that there are gaps between government policy, school goals and their implementation are still problems while conducting CLIL.