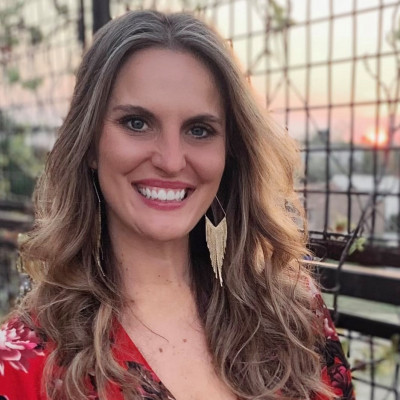 About
I am an Instructional Coach in South Carolina. I have also taught English as a Second Language and Spanish. I'm currently teaching Bilingual Education at NCUE and NKNU!
Sessions
Forum
EMI and Bilingual Education: Principles, Prospects, and Challenges more
Sat, Dec 4, 10:15-11:15 Asia/Taipei
Addressing EMI Teaching Challenges with Creative and Flexible Pedagogy Dr. Adrienne Johnson Abstract This session will focus on innovative approaches to teaching content (science, math, art, health, etc.) using English as a Medium of Instruction (EMI). Often, teaching in a student's native language can seem completely different from English as a Medium of Instruction and, therefore, EMI can be very intimidating! However, teachers can apply many of the same effective teaching skills in a typical, native language classroom and in an EMI classroom. This session will first help participants to identify similarities between teaching in students' native languages, and teaching in English. Then, the session will help to identify the unique challenges associated with EMI teaching. Finally, the session will provide examples of flexible and creative teaching strategies that will assist in designing and delivering an effective EMI lesson. The Art of Straddling in Taiwan's EMI/CLIL Classroom: A Progress Report Dr. Carolyn Ho Under Taiwan's Bilingual Nation 2030 initiative, education of all levels has seen challenges and aspirations on the way towards the EMI/CLIL teaching model. Teacher training becomes critical as teachers play a pivotal role in successful transition from the monolingual context to the bilingual environment. University training programs are tasked with providing support to ease classroom teachers into the new approaches and additional language demand. It is in this context that the presenter will report on the progress of a needs assessment project on teacher training. The virtual project involves observing ten recorded lessons and conducting online post-observation conferences with the ten teachers, who are of various STEAM subjects and different grade levels, ranging from 6 to 11. The project has found that the teachers, be they of English or STEAM, are struggling to straddle both content and language in the classroom. They appear to wrestle with the idea of having to break down silos and incorporate added learning aims. While teachers have relatively clear understanding of the EMI/CLIL approaches on the conceptual level, it is observed that making an EMI/CLIL lesson an organic whole requires sustainable training effort in the implementation stage. The project is ongoing at the time of the conference; therefore, the presentation will summarize the progress thus far, including teachers' various approaches to incorporate EMI/CLIL in the classroom and preliminary findings of the needs assessment. Audience will be informed of emerging training needs and thoughts on the design of a teacher training curriculum for the Taiwan context. EMI and Bilingual Education: Prospects, Challenges, and Practice Lori Robbins This session will cover different bilingual teaching models and support in the United States. She will also discuss best teaching practices to reach English language learners of all levels. This session will give you a better understanding of the American bilingual education system, and you will leave with tools and strategies that you can implement in your classroom! Lori Robbins started her journey in education in 2010 as a high school Spanish teacher. She has also taught English as a Second Language for four years. Currently, she is an Instructional Coach and provides professional learning experiences to the teachers in her school. She specializes in creating an engaging classroom and incorporating technology in lessons. Bilingual education and multilingual students are huge passions of Mrs. Robbins, and she is excited to share what she has learned with you!