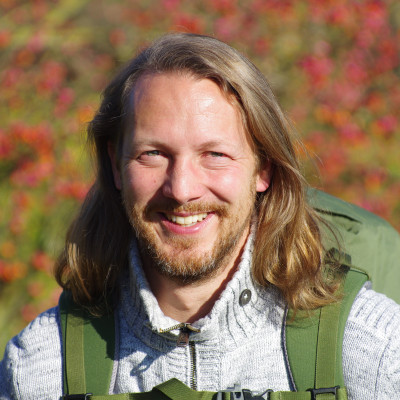 Dr. Martin Hartmannsgruber
University of Education (Schwäbisch Gmünd - Germany)
About
Dr. Martin Hartmannsgruber a former high-school-teacher of English, Biology and Physical Education in Germany and the USA is currently working at the University of Education in Schwäbisch Gmünd (Germany). There, he is a lecturer for future teachers in Biology and its didactics and is responsible for the teacher trainees in practical training. Martin Hartmannsgruber earned his PHD in Bilingual Education and is an author for bilingual teaching material. Putting an emphasis on practical work, he is also active in the field of outdoor education and is cooperating with numerous field centers and sustainability schools. Currently Dr. Hartmannsgruber is preparing an Erasmus project increasing species knowledge of pupils and students using social platforms (Instagram) and apps (Kahoot!).
Sessions
Paper Presentation
Conception and evaluation of a German and bilingual teaching-project with a focus on biological content knowledge more
Sat, Dec 4, 18:00-18:30 Asia/Taipei
Introduction: Plenty of studies have shown that language proficiency of bilingually educated pupils is significantly higher as opposed to traditionally taught pupils (Burmeister & Daniel, 2002, p. 499). On the other hand, empirical research concerning the acquisition of content knowledge in bilingual teaching is practically nonexistent (Bohn & Doff, 2010, p. 72). Furthermore, there is a lack of teaching material in foreign languages that is suitable for ESL (English as a second language) pupils. The study's aim is to make up for these shortages via the conception of high quality bilingual teaching material and an empirical study that scrutinizes the acquisition of content knowledge. Method: The first step was designing bilingual teaching material. Therefore, the topic "water" was chosen and elaborated for German school children at grade 7. The material was printed by the renowned German publisher Klett. The material was used to conduct a comparative study at 10 German schools. At each school, a teacher taught two classes for a period of four weeks. One of the classes used the mother language, the other one was taught in English. A third class served as a control group that was tested, but didn't receive teaching. Content knowledge was documented by specifically created tests in a pre-, post-, follow-up design. As an addition, empirically validated motivational tests accompanied the study (Wilde, 2009, p. 31). The researcher's hypothesis was that the pupils taught in the mother language would gain higher content knowledge than the bilingual ones. Results and discussion: As predicted in the hypothesis, the pupils taught in the native language outperformed the bilingual pupils in the matter of content knowledge. The differences were statistically significant, but not as huge as expected beforehand. It is also noteworthy, that the bilingual group learned significantly more than the control group. The motivational test revealed no statistically significant differences whatsoever. To compensate the lack of content knowledge, more lessons should be assigned to a bilingually taught subject. Further studies should monitor bilingually taught classes over a longer time period to discover how content knowledge improves throughout time in comparison to a control group.